ProDel Consultancy Inc. is a Canadian-based international consulting firm with expertise around enterprise development specific to the Micro and Small Medium Enterprise (M&SME) sector. This includes proficiency with program designs for bank financing of SMEs and SME loan guarantees, development of country strategy for M&SME support, including policy development and formulation.
ProDel consultants are experts in all areas of M&SME banking. They have worked in more than 30 countries and specialize in the following:
● Development banking with proven skills in M&SME lending operations, guarantees, venture capital, administrative operating and risk management structures, and assessing gaps in the marketplace;
● Investment opportunity identification, strategy formulation, business modeling, market assessment, credit policy, and risk management;
● Improving performance of development finance institutions by creating M&SME programs to deliver business loans, guarantees, venture capital, and support services including consulting and management training;
● Supporting financing and improved access to finance for M&SMEs, including early-stage growth companies, designing strategy and action plans for initiatives including gender equality; and,
● Projects funded by international development organizations including the World Bank, the International Finance Corporation (IFC), and the Asian Development Bank (ADB).
Country Experience
East Asia & the Pacific
Cambodia, China, Lao PDR, Mongolia, Philippines, Samoa, Solomon Islands, Vanuatu
Europe & Central Asia
Albania, Azerbaijan, Bosnia and Herzegovina, Kazakhstan, Kosovo, Kyrgyz Republic, North Macedonia, Serbia, Ukraine
Middle East & North Africa
Oman, West Bank, Palestine
South Asia
Bangladesh, Bhutan, Nepal, Pakistan
Sub-Saharan Africa
Benin, Burkina Faso, Ethiopia, Lesotho, Malawi, Mali, Mozambique, Namibia, Niger, Rwanda, Togo, Zambia
ProDel Consultancy has an extensive network of international and local specialists, with proven track records in executive and operational management encompassing banking, consulting, and training for M&SMEs.
Experts work closely with management and executive teams by bringing a unique combination of practical banking experience, a structured approach, and proven finance industry techniques to every engagement.
If you would like to be considered for our consulting roster, please contact us.

Main Resource
John McNulty – Principal

Email: jmcnulty@prodelconsultancy.com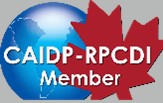 We adhere to the Canadian Association of International Development Professionals Code of Conduct.

©2008 ProDel Consultancy Inc